After going 0-2 in arguably the biggest week for Kentucky football and basketball in a long time, us Kentucky fans need a reboot.  We're sad after getting blown out by Duke and Georgia.  I will admit, I am still trying to be okay with the game Tuesday night and will be for a long time.
It's still football season though and Kentucky kicking the orange ass of Tennessee Saturday will help us get over the rough stretch just like Nyquil helps us get over colds.  That's an awful analogy but it gets me to the point of this post.
Kentucky is going to crush Tennessee on Saturday and send Volunteer nation home crying.  Here are five bold predictions for Kentucky vs. Tennessee.
Kentucky is going to blow them out
After getting manhandled by Georgia this past Saturday, the Wildcats are going to come out of the gates energized and ready to play.  That means the Vols will be in trouble.
Kentucky is a 5.5 point favorite.  I say they cover easily.
Terry Wilson is going to have a big game
Coming off a good game against Georgia where he went 23/29 for 226 yards, Wilson will continue throwing the ball well with a big game against the Vols.
Tennessee has given up almost 2,000 passing yards this season along with 15 touchdowns.
I wouldn't be surprised if Terry betters his stats from last Saturday.
Kentucky will quiet down Jarrett Guarantano
Guarantano (UT's QB) has had a good season.  He has 128 completions in 195 attempts (66%) for 1,571 yards and 9 touchdowns.
Here's where he'll struggle though.  Kentucky has only allowed SEC QB's to complete 4 passes over 20 yards this year and only two of those resulted in a touchdown.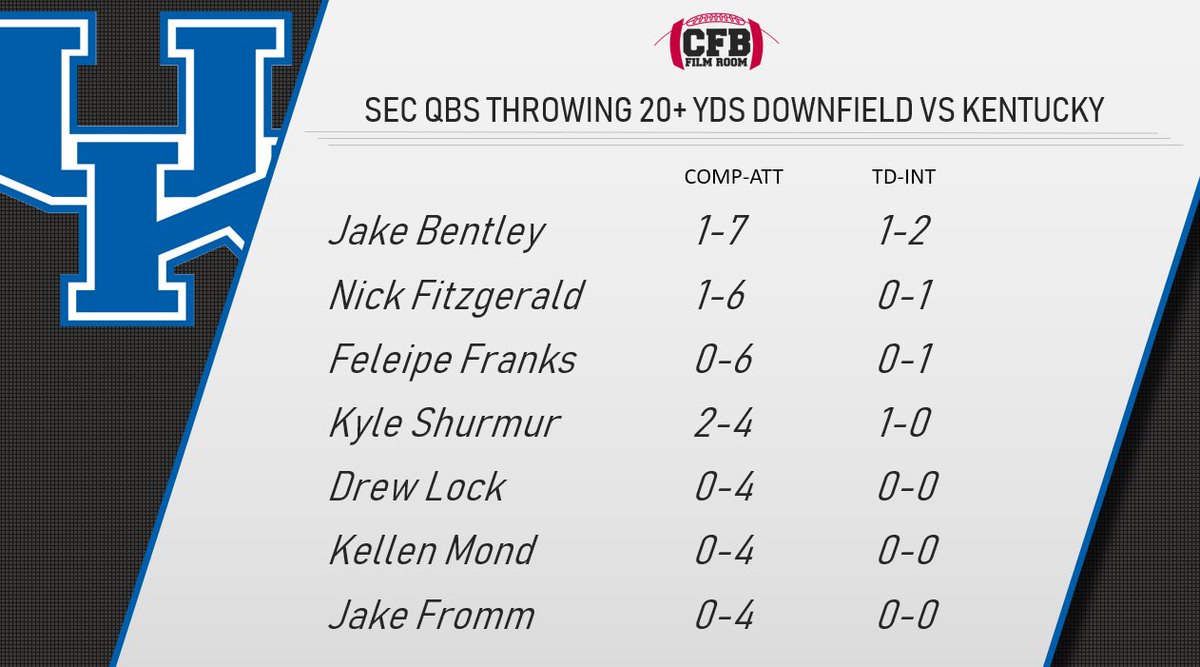 Kentucky will grab multiple interceptions
Guarantano will throw the ball a lot Saturday but Kentucky will get pressure on him quite a bit.
Josh Allen will get pressure on Guarantano this game, Tennessee will favor his side, which will make it easier for UK to blitz other players, which will force him into some tough, off-balance, errant throws into the arms of UK defenders.
Guarantano has thrown only two interceptions but Kentucky has forced seven so I would be surprised if those numbers didn't increase on Saturday.
Benny Snell will not have a good game
Teams are starting to realize an easy way to beat Kentucky is to force Terry Wilson to throw the ball.  Against Missouri and Tennessee Snell struggled to get anything going.
I say Tennessee will do the exact same thing and make Terry beat them throwing the ball.
Go Cats.