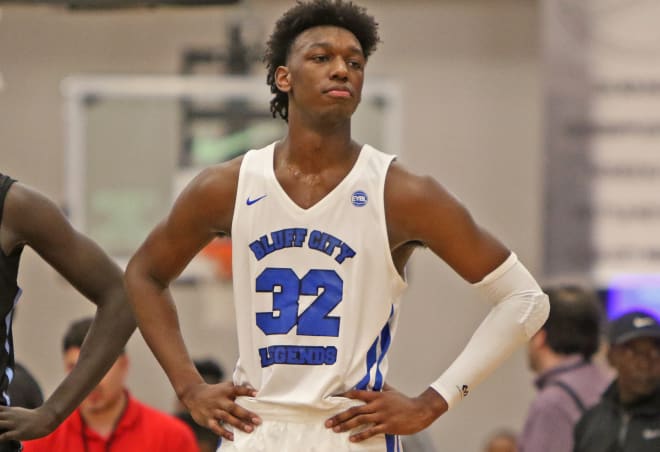 James Wiseman, the top recruit in the class of 2019, went to Twitter today and asked fans where they thought he should go to school.
Many fans replied saying Kentucky, a few replied with Memphis, and maybe five people replied saying Vanderbilt.
The 7 feet, 203 pound center has been offered by Arizona, Florida State, Kansas, Kentucky, Memphis, North Carolina, Texas, and Vanderbilt.
Wiseman cut his list to five on October 3rd:
The consensus is that he is down to Memphis and Kentucky.  I personally think he goes to Memphis, but what the hell do I know?
No decision date has been set for Wiseman, so stay tuned.
Check out some highlights of Wiseman:
Go cats.