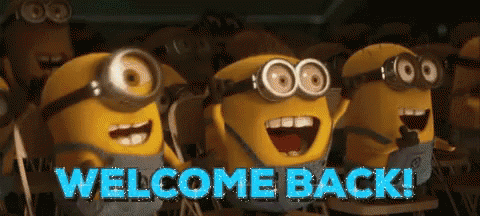 Good evening BBN, I have been gone way to long, and I know you've missed me.  Okay, now I realize really nobody missed me but I am glad to be back and covering UK basketball and football.
The Bahamas trip for basketball is this week and the games start tomorrow at 7 pm EST on the SEC Network against the Bahamas National team.  In case you don't know, here are the other dates:
August 9th: Kentucky vs. San Lorenzo de Almagro (7 pm EST on SEC Network)
August 11th: Kentucky vs Mega Bemax (7 pm EST on SEC Network)
August 12th: Kentucky vs Team Toronto (4 pm EST on SEC Network)
These games will be a great test for the team.  It will also be great for UK fans because we will have an idea of what the team will be like this season.  And, it will make the starting five a little more obvious and easier to predict.
While the games will be fun, I am going to talk about a few things that happened while I was away and give my opinion on them.
Benny Snell
As we all heard during SEC Media Days, Benny Snell claimed "he was the best running back in the SEC".  Is he correct? We will have to wait and see, but there's a lot to make the case for him to be the best.
Snell had back-to-back 1000 rushing yard seasons and doesn't show any signs of slowing down.
I concur.
Josh Paschal
Some very sad news was announced on Friday.  Josh Paschal, a sophomore defensive end for UK, was diagnosed with malignant melanoma.
Prayers for Josh and his family.
Urban Meyer
We all hate Ohio State right? Well I do.
An investigation has opened up at Ohio State following the aftermath of Urban Meyer firing assistant coach Zach Smith on July 23rd.  Smith was accused of domestic violence against his ex-wife Courtney Smith.
Meyer supposedly knew about the ongoing domestic violence by Smith against his ex-wife and didn't fire him until this year.  The question is, why didn't he fire him if he knew about it?
I believe Meyer knew and his employment at Ohio State should be terminated.
DJ Jeffries
Some bad basketball news for a change.  Jeffries, a five-star 2019 small-forward, decommitted from Kentucky this past week.
His dad was quoted as saying "UK was unprofessional" about Jeffries decommitting from UK.  Jeffries dad claimed UK said they would no longer recruit Jeffries if he decommitted.  Doesn't sound like UK is too worried.
Jeffries is expected to commit to Memphis and play for his former AAU coach in Penny Hardaway.  Jeffries was also James Wiseman's AAU teammate, a big 2019 UK target, and supposedly his decision to decommit was going to sway Wiseman to Memphis.  Since then, reports have said otherwise, claiming that Wiseman was going to do what was best for him.
If he's doing that, he'll be a Wildcat.
Ready for the first of four Bahamas games tomorrow night.  Go Cats.