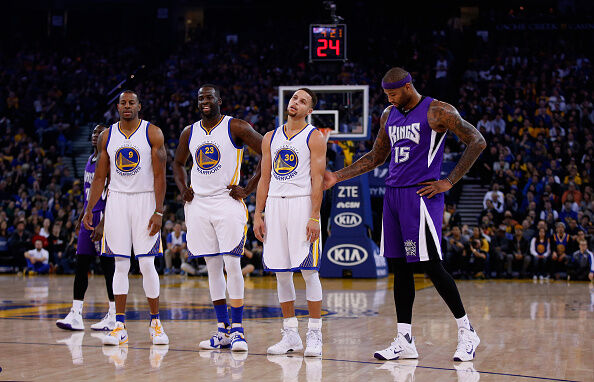 After LeBron James, Chris Paul, and Paul George all announced where they would play basketball next season and for years to come, our Kentucky boys made their free agency decisions.
Us Kentucky fans are always focused on where high school kids will go, will they pick Kentucky or another school? Tonight was a little different.  Four former Cats announced where they would play NBA ball next season.
Nerlens Noel
The former Cat, 76er, and Maverick inked a two-year deal with the Oklahoma City Thunder, joining Russell Westbrook, Carmelo Anthony, and Paul George.
This was good for Noel as he hasn't had the best career so far after reportedly trashing a rental house back in 2016 and being suspended five games last season for violating the NBA's anti-drug policy.
Noel turned down a four-year deal worth $70 million in 2017 from the Mavericks.
Rajon Rondo
The former Cat, Celtic, Maverick, King, Bull, and Pelican inked a one-year, $9 million dollar deal with the Los Angeles Lakers joining LeBron James, Lonzo Ball, and possibly Kawhi Leonard.  This happened six minutes after the Lakers renounced the rights to another former Cat in Julius Randle.
I've never known Rondo and King James to get along.  Will be very interesting.
Julius Randle
The former Cat and Laker inked a two-year, $18 million dollar deal with the New Orleans Pelicans, joining former Cats Anthony Davis and Darius Miller.
This happened hours after the Lakers rescinded their qualifying offer which made Randle a free agent.
DeMarcus Cousins
The former Cat, King, and Pelican did something no one saw coming.  After everybody assumed Boogie would accept a contract to the Lakers and join LeBron and Rondo, he threw a major curveball and signed a one-year, $5.3 million dollar deal with the Golden State Warriors.  Yes, you read that correctly.
Cousins, who is fresh off an Achilles injury, will most likely not be ready to play until after Christmas.  But, now he doesn't have to rush back from this injury now that he is playing with Steph Curry, Klay Thompson, Kevin Durant, and Draymond Green, who are all all-stars.
The Warriors were stacked and now are even better which really doesn't seem fair.
Go Cats.